5 Different Ways To Wear Polka Dots This Summer with Topshop
DATE PUBLISHED: 31/05/2019
Polka dots are an undeniable classic: from weddings to the long days at beach, you can always rely on the Retro print to make major impact. How to wear the pattern this summer? We styled five very different looks to show you just how versatile it is..
1. For the beach…
Shop Womens Austin Star Print Angel Sleeve Blouse - White, Womens Rope Belt Paper Bag Denim Shorts - Mid Stone, Womens Frayed Oversized Straw Hat - Natural, Womens Olivia Strappy Slingback Sandals - Tan, KATY Brown and Khaki Heptagon Sunglasses | Topshop, Womens Sail Handmade Straw Tote Bag - Natural and more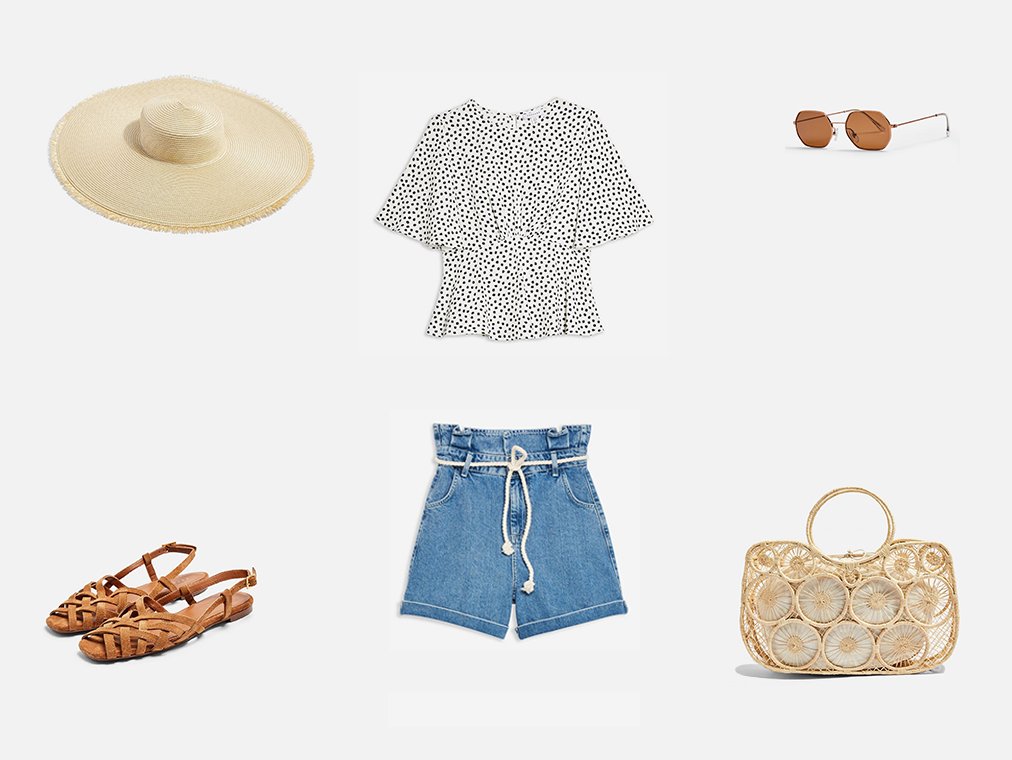 Pair the trending Austin blouse with a nautical pair of rope-belt denim shorts for a bit of holiday flair in the city.
2. For a garden party…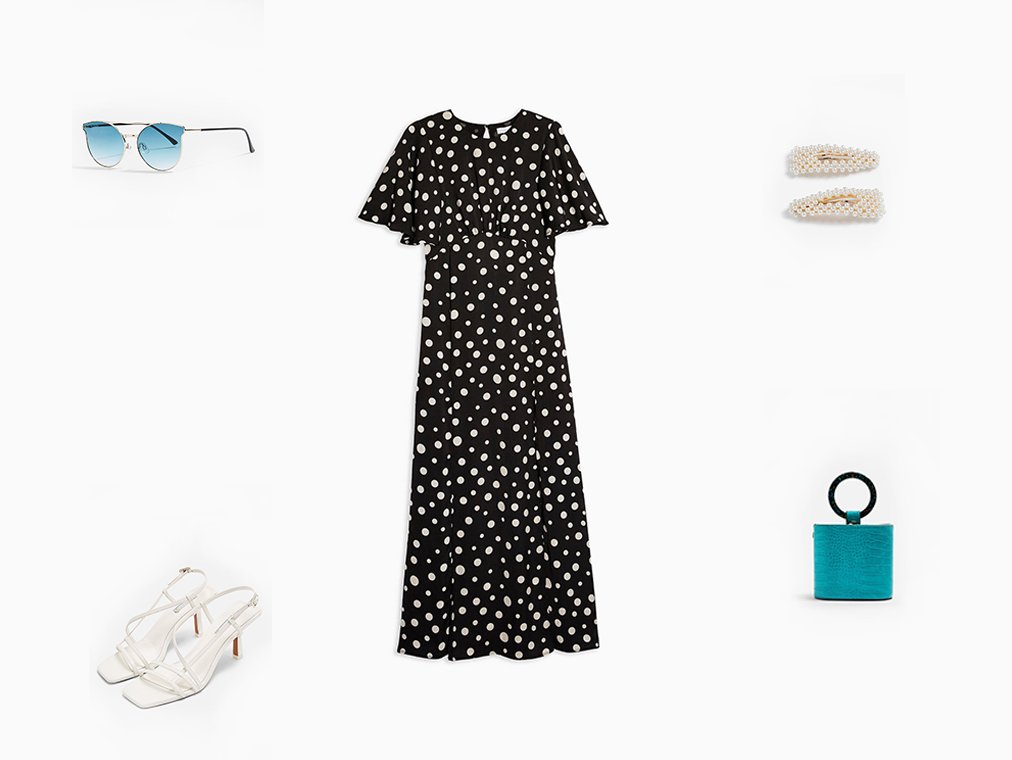 Polka dot maxi dresses are a wardrobe classic. Pair yours with delicate pearl hair clips, a bold-coloured grab bag and the Strippy Sandal.
3. For a day off…
Shop Womens Spot Jumpsuit - Multi, Womens **Chunky Chain Sun Necklace - Gold, Womens White Longline Shacket - White, Womens Cuba Lace Up Trainers - Multi, Womens Geometric Link Belt - Cream and more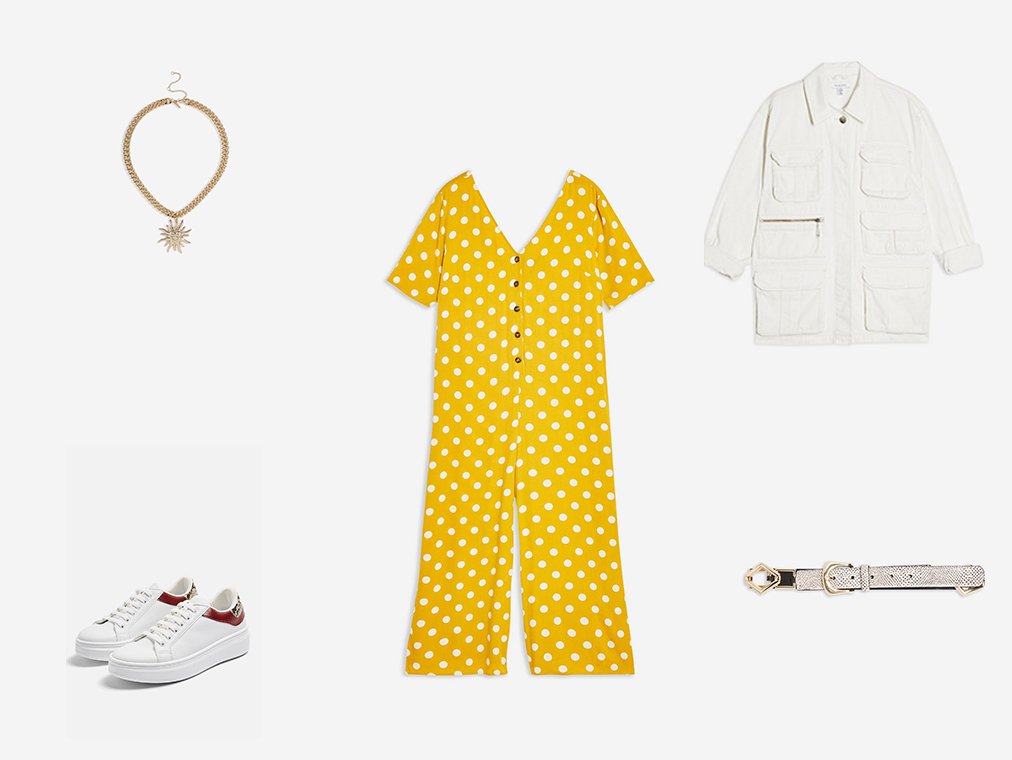 This yellow jumpsuit doesn't need too much styling as it's already a statement-piece on its own. White accessories and golden jewellery should do the trick.
4. For a sightseeing trip…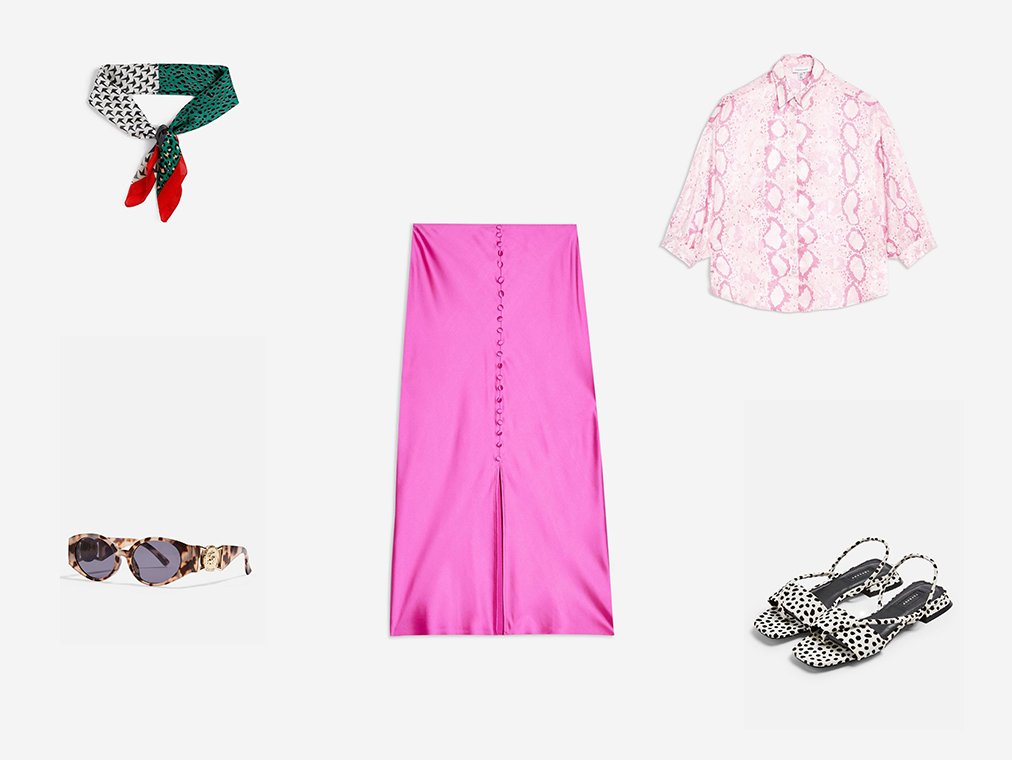 Stand out from the crowd by mixing colours and prints. We went for pink satin pieces, polka dots flats and Vintage-inspired accessories.
5. For a night out
Shop Womens Long Sleeve Polka Dot Crop Top - Black, Womens Spot Plisse Trousers - Black, Womens Dazzler Belt Bag - Blush, Womens Resin Link Drop Earrings - Pink, Womens Susie Monochrome Two Part Skinny Heels - Monochrome and more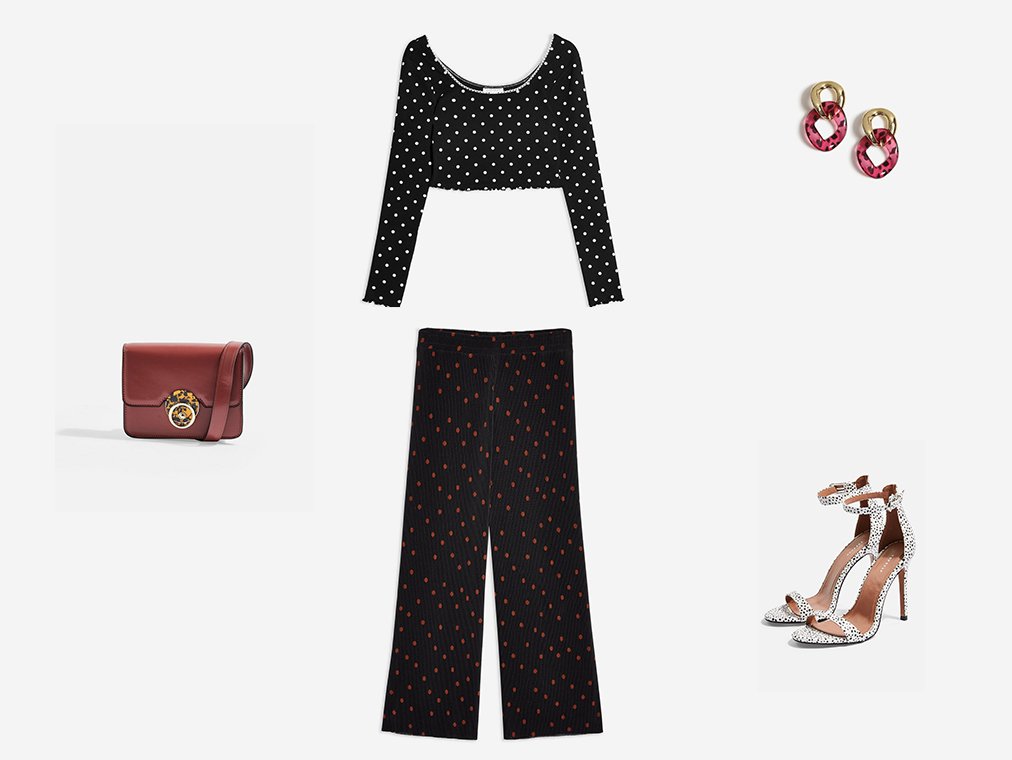 Take your love for polka dots to the next level and mix two (or more) of them together! It works best if the prints all have different colours and spot sizes.